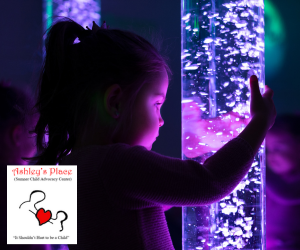 Maggie* who was seen at Ashley's Place (Sumner Child Advocacy Center) in therapy had come from a lifetime of sexual and physical abuse situations with multiple family perpetrators. In fact, the only safe family placement for Maggie was being relocated from her state of origin to reside with family in Tennessee.  The placement family passed all of the background safety checks that the Department of Children's Services could perform and Maggie successfully went through all stages of Trauma Focused Cognitive Behavioral Therapy and graduated from therapy with Ashley's Place.  
Unfortunately, one of the sad facts about child sexual abuse is that victims are at a higher risk for re-victimization in the future. Therapy can help victims heal and teach them self-advocacy to reduce those risks, but it cannot prevent a child's exposure to potential future perpetrators which can often happen because of dysfunctional family systems.  To complicate matters further, even the best background checks can't expose perpetrators who have no known criminal histories, as not all victims disclose abuse.  
Sadly, a couple years after graduating, Maggie's "safe family placement" became unsafe as an adult in the home attempted to victimize the child. This time, however, Maggie had the skills to recognize the boundary violations, stand up for herself and tell the perpetrator to stop touching her, and to report the attempt to another safe adult. The Ashley's Place child protective team was able to immediately step-in to offer support to a child that, once again, lost all of her safe family support.  
Maggie went back to Ashley's Place, where she had developed safe relationships, and returned to therapy to address this new trauma.  She was reassured that she had become stronger and capable in ways that she wasn't in the past.  Her Ashley's Place therapist worked with the foster parents to understand and parent a traumatized child in healing ways. The therapist also worked with Maggie and relatives from another state to evaluate the child's ability to feel safe and to positively move forward in her life.
*Name changed to protect identity.  Stock photo.